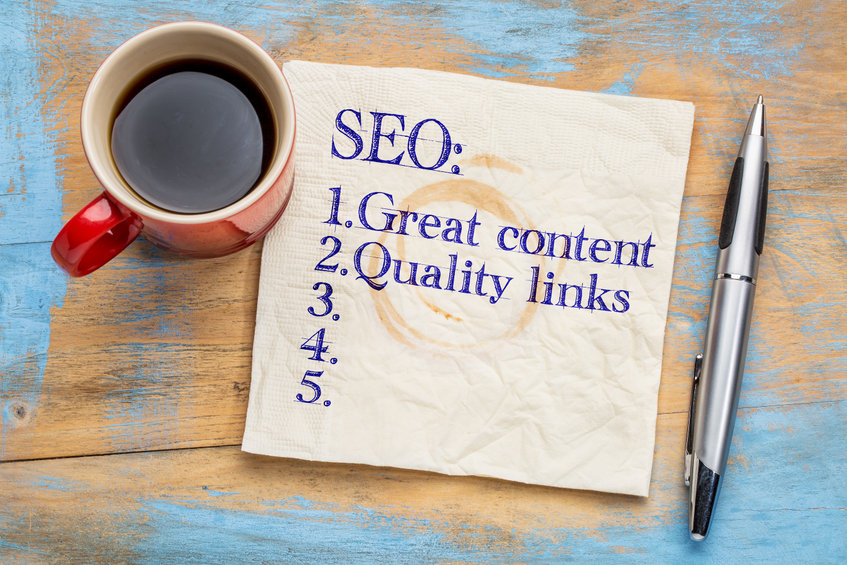 Best SEO Tips
SEO is an ever-evolving area in the digital sphere. With constant updates to different search engine algorithms, the best SEO tips a few months back might not be as useful and effective as they used to be. So sorting out what works from what doesn't is quite difficult. 
However, over the years in service, we at Marketing Strategy LLC have come across SEO tips that have withstood the test of time. And these tricks have helped us get our clients to the top of the SERP, increasing traffic to their website. Not just any customers, but traffic that converts. 
Regardless, we still come across many startups struggling to optimize their websites for search engines. So we listed out a few of the best SEO tips in our arsenal to help them grow their business.
Keywords, key phrases are the foundation of any SEO strategy. The methods you use to research and implement them will determine if your SEO plan succeeds. If done right, your keyword strategy alone can get you into the top 3 result pages of any search engine. 
The best way to create a good keyword plan is to get into the mindset of your audience. Think of the keywords they might type in to reach your products/services and cross-check how often they are actually using them in their queries. You can do this using keyword research tools like Moz and Ahrefs. 
These tools are quite expensive, so think twice before investing in them. 
However, as an alternative, you can employ an SEO service provider like us and get a foolproof keyword strategy at half the price or less.
Once you are done researching the right keywords that can capture converting traffic, you need to have them scattered throughout your website. And one of the effective ways to do so is by having a business blog. It will allow you to use these keywords and get you noticed by the search engine algorithm.
However, you need to make sure you place the required keywords right to get the best results out of your posts. Along with optimizing content, try to optimize other content-related attributes such as the ~ meta description, title tags, and image tags. 
Another great SEO tip is to improve your website design. A clean website with fast loading times always trumps a website that's slow and cluttered with ads. 
However, on-page ads might be part of your business model, especially if it's an affiliate or AdSense targeted site. So, you will have to find the right balance between pop-ups and speed. 
Apart from speed, you might also want to improve your site navigation. A website designed to branch out from your home page in a cascading fashion usually works best. Further, clean site design, fast loading times, and clear navigation will not frustrate your visitors. This can reduce bounce rates, which will help you rank up.
Having solid links within your website is probably the best SEO tip we can give you. Links in SEO are generally grouped as follows:
Internal Links:- Links that direct to other pages within your website

External Links:- Links that direct to other websites from your website
Back Links:- Links that direct to your website from other websites
All three types help you rank up. 
However, backlinks seem to be more important than the rest. That's because many search algorithms turn to backlinks to determine how authoritative your website is in its niche. 
For example, if you've got a website that specializes in "furniture," it's more likely that other furniture-related sites will link to you. And being linked by other similar websites usually shows that you offer value through your content. Therefore, there's a bigger chance of getting ranked higher when you have more backlinks. 
The SEO tips mentioned above are a few golden bullets in our SEO arsenal that have served us well till now. Implementing them correctly will help you reach your target audience and increase conversions. However, if you find them difficult to execute, you can always rely on us at "Marketing Strategy LLC" to help you out. We have changed countless online businesses for the better through our strategies and are more than willing to do the same for you.